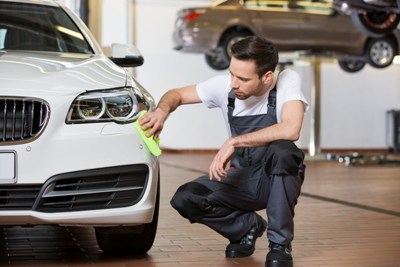 Routine maintenance is an important aspect of car ownership. Not only will it keep your car running, but it will also keep repair costs down, and allow you to have dependable transportation. Despite all these positive reasons to upkeep your vehicle, many drivers do not know what routine maintenance should consist of.

Car owners should frequently make sure the headlights are working, the tires are fully inflated, windshield washer fluid is full, and the engine oil up to proper level. In addition to regular monitoring, the following services should be performed on a timely basis:

Every 3,000 – 5,000 miles:
Change the oil and replace the filter

Inspect the air filter

Check tire pressure and fill as needed

Check and top off all fluids

Every 7,500 miles:
Replace wiper blades (or earlier if they cause streaks)

Every 15,000 miles:
Replace fuel filter

Replace cabin air filter

Every 30,000 miles:
Replace automatic transmission fluid and filter

Flush cooling system

Replace PCV valve

Inspect spark plugs (Replace if needed)

Every 50,000 miles:
Replace fluids for: manual transmissions, power steering, and brakes

Every 60,000 miles:
Replace spark plugs and wires

Replace timing belt
As with any routine maintenance, be sure to check your owner's manual to know the specific requirements of your particular model. Car needs vary based upon the different makes and models, but following the overall timeline above is a great start to proper maintenance.

If you have any questions or concerns about your vehicle, feel free to contact us at Don Robinson Mitsubishi in our Service Department and we will be glad to assist you!